Note: Cross posted from [wp angelfury] Mothers Global Justice Alliance.

Permalink


Missing two-month-old found safe
Wednesday, August 19, 2009 | 11:45 AMhttp://abclocal.go.com/kgo/story?section=news/local/east_bay&id=6972375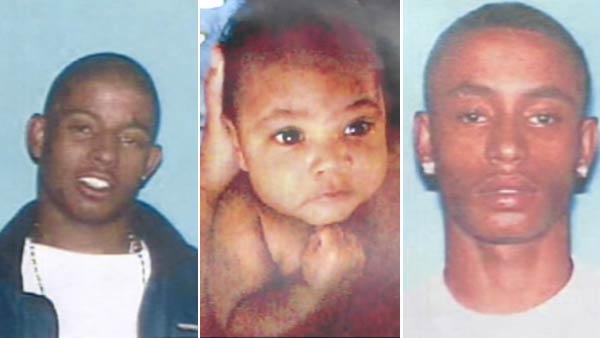 An AMBER Alert has been issued in Alameda County for a two-month-old boy.

  By Teresa Garcia
ALAMEDA COUNTY, CA (KGO) -- Two suspects are in Antioch police custody after the kidnap of a two-month-old in Pleasanton.
MOST POPULAR: Video, stories and more
SIGN-UP: Get breaking news sent to you
An AMBER Alert had been issued after the father of the baby allegedly grabbed the boy out of a car Wednesday morning in Pleasanton.
Authorities say there was a violent confrontation between the father and the mother of the baby. It happened at the intersection of Holland and Payne in Pleasanton. The father's car drove off south on Hopyard Road near the 580-680 interchange.
They're not releasing much information about the baby's mother because they say she's a juvenile.
The abducted two and a half month old baby is named Davion Dunn. Pleasanton police say he was taken by his father and uncle shortly before five Wednesday morning. The abduction happened on neighborhood streets.
"We received a call from a resident, and the resident was reporting a disturbance of a woman crying over off of Holland and Payne," Pleasanton Police Lt. Mark Senkle.
Responding officers found the baby's mother and her two friends near their car. Police say they were all on their way to a friend's house when they spotted the baby's father, 18-year-old Daminate Dunn and his 21-year-old brother Kelandre Dunn of Richmond waiting outside for them in a car. There was a short chase and when the mother and her friends stopped their car, the young men jumped out, blocking them, and then it turned violent.
"The mother of the child and one of passengers in the vehicle were assaulted. The child was forcibly removed from a child seat, and according to a description that we received, pretty violently dragged into the suspect's car," said Lt. Senkle.
Police are looking into the motive for the abduction, but believe it may stem from an ongoing domestic dispute. It took nearly four hours before authorities issued an AMBER Alert because there was a lot of confusion gathering information from the victims.
"We certainly would've like to have gotten it out earlier, but you also don't want to put out erroneous information, or send an AMBER Alert out when it doesn't meet the criteria," said Lt. Senkle.
The mother had previously filed a restraining order on the father.
Today's latest headlines | ABC7 News on your phone
Follow us on Twitter | Fan us on Facebook | Get our free widget
Technorati Tags:
Alameda
,
Father
,
Violent
,
Confrontation
,
Mother
,
protection
,
orders
,
August
,
news
,
AMBER
,
Alert
,
Teresa
,
Garcia
,
Antioch
,
custody
,
Pleasanton
,
MOST
,
POPULAR
,
Video
,
SIGN
,
Authorities
,
intersection
,
Holland
,
Payne
,
Hopyard
,
Road
,
interchange
,
Davion
,
Dunn
,
abduction
,
disturbance
,
woman
,
Police
,
Mark
,
Senkle
,
friends
,
friend
,
Daminate
,
Kelandre
,
Richmond
,
vehicle
,
description
,
motive
,
victims
,
Twitter
,
Facebook
,
widget
,
streets
,
officers
,
passengers
,
criteria
,
month
Note:
Cross posted from
[wp angelfury] Mothers Global Justice Alliance
.
Permalink